Day-to-day updates on COVID variations are still swamping our lives, combined with the vaccination rollout storming up. Retail is sighted more and more promising updates, though its most significant vagueness continues to be the fortune of the omnichannel customer. Few questions run in our minds: when will they return, and what can the options look like for our customers? What shifts back to physical shopping? And which role plays Augmented Reality in retail trends? There is still much indecision, but our best guess is that the coronavirus pandemic's financial, functioning, monitoring, and psychological effects will stay well past the social distancing and isolation stages to define a new regular for Retail.
Last year at this time, organizations were shutting down, and many were unsure of Covid's impact on the 2020 holiday spell and beyond. These enormous retail closures overwhelmed big and small cities. 2020 was a year of many experiments for different brands. Many organizations reallocated their teams and swiftly expanded their digital touchpoints and customer services approach. These rapid changes have proven to be expensive additions, as retailers are expected to fully capitalize on those strategies in a post-pandemic world. Nowadays, people are starting to feel safe to go out again, and international travel is resuming; we must wonder how businesses adapt. One question that arises in our mind is, can retailers and brands handle the budget surges of what it will take to prosper in a post-pandemic retail environment?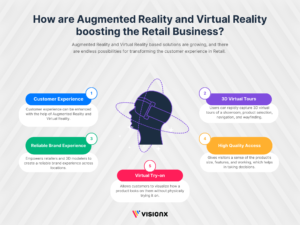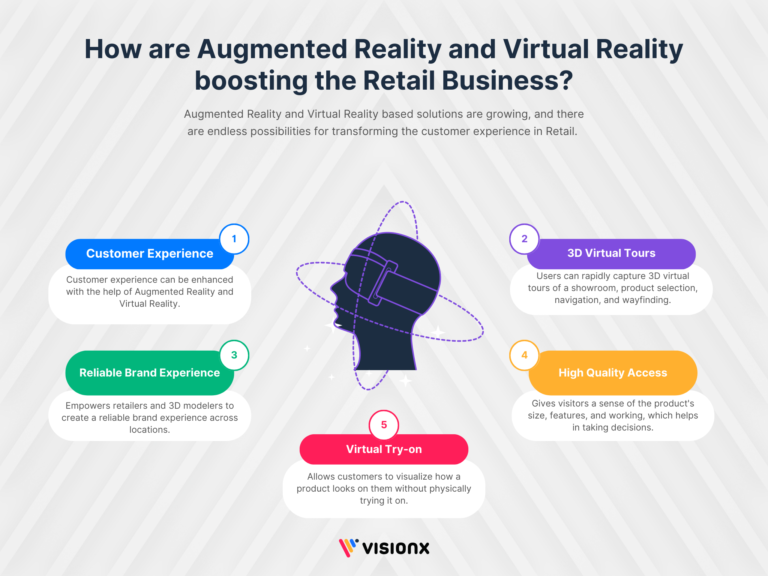 Online E-Commerce: Entire New World for Retail
It is anticipated that there will be overcompensation toward offline shopping. Few sources call it "revenge shopping." As per Forbes; In a Post-Covid world, customers will be revenge shopping, 2021. In other words, customers will be making up for the times where they were forbidden to go shopping physically. Several studies show that, although customers are excited by the new possibilities online Retail is providing, they still long for the involvement of interacting with a brand through its physical sites.
As per another research, more than 69% of the respondents specified that they "were missing the experience of walking around a store and browsing the product displays. Similarly, the Global Digital Shopping Index found a 28% increase in customers interested in cross-channel shopping experiences. In other words, a unified, omnichannel shopping experience across all touchpoints will become the new normal. Successful retailers will be able to deliver excellent customer experiences, both digitally and physically.
We at VisionX are utilizing the consequences of these changes and the opportunities. Our greater focus on e-commerce and remote availability has proven to be vital for the retail industry. On the contrary, the physical spaces will remain. Consequently, different brands are facing the challenges of designing roadmaps. The place should align with the needs of consumers while also maintaining necessary safety precautions.
At VisionX, we created solutions for different Retail to ease the digitization process. We have enhanced traditionally offline retail experiences with AR features, from measuring your room to designing your space to visualizing furniture with our applications. Using virtual reality, you can also walk through the showroom, edit and manage the product information.
How are Augmented Reality and Virtual Reality boosting the Retail Business?
Augmented Reality and Virtual Reality based solutions are growing, and there are endless possibilities for transforming the customer experience in Retail. Retailers are focusing on the options that can enhance the customer experience with the help of Augmented Reality and Virtual Reality. They can rapidly capture 3D virtual tours of a showroom, product selection, navigation, and wayfinding using different applications. It empowers retailers and 3D modelers to create a reliable brand experience across locations and gives visitors high-quality access to their products in a safe way.
At VisionX, we developed different applications that determined the room's dimension and created a room plan, allowing the consumer to place the furniture and visualize the space; the room's size is based on visual recognition, creating an insistent coordinate system with the aid of the 3D scan. This allows a variety of AR applications to connect and interact with the physical environment.
Using our applications, retailers can provide their customers with product information for hundreds of products – whether they are in the store or shopping virtually from a showroom. With the help of a VR headset, you can view the products; you can walk into the showroom, and also, you can grab the product and add it to your cart.
What is the way forward towards Retail?
As per the new survey, 48% of the retailers expected demand to improve in 2021, which will drive the sales upwards. This trend will likely be seen in different countries as the retailer activity is picking up. With the fast evolution in consumer preferences and attitudes, retailers and businesses should embrace the change and prepare for transformation to provide a seamless shopping experience to consumers. As technology is emerging and omnichannel retailing is rising, retailers need to revamp and recalibrate their business strategies and integrate artificial intelligence, machine learning and augmented reality to create new experiences and gain consumer trust post-Covid world.
There is a misconception that any digitization developments in the retail sector will result in the extinction of physical stores. Augmented Reality is more likely to build a connection between e-commerce and retail. This will lead the physical spaces into the retail landscape of the future. With the help of augmented reality and virtual reality, retailers can 3D-capture their stores.
Conclusion
As we proceed further, it should be clarified that augmented reality applications aren't just 'Covid response tools.' They can, and will augment much of what was previously done in Retail. There is a slight chance that few processes might eradicate permanently but Augmented Reality in Retail embraces the potential to create sole brand experiences that drive adaptations, repeated visits, and more revenue. While customers will stay involved with the growing opportunities of shopping online, it is understandable that physical stores still have a future in Retail.