The future isn't just limited to an AI-led dystopia as early forecasters predicted. With technology already incorporated into our daily-use and therefore enabling social behavior, we can maybe remove for now the notion of complete automation and overhaul of the human-race and focus instead on the facilitator that is artificial intelligence. Take education for example. Founders of the Institute for Ethical AI in Education (IEAIED) believe that "well-designed AI can be used to identify learners' particular needs so that everyone – especially the most vulnerable – can receive targeted support." Similarly, AI-powered conversational agents, also known as 'chatbots', from a technological point-of-view, can be leveraged for various, personalized customer engagement experiences— via text and voice. Chatbots aren't entirely a new thing but like most innovative tools, it's not always about the first proposition of a said thing but the best solution or use case for its intended use.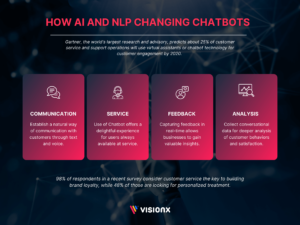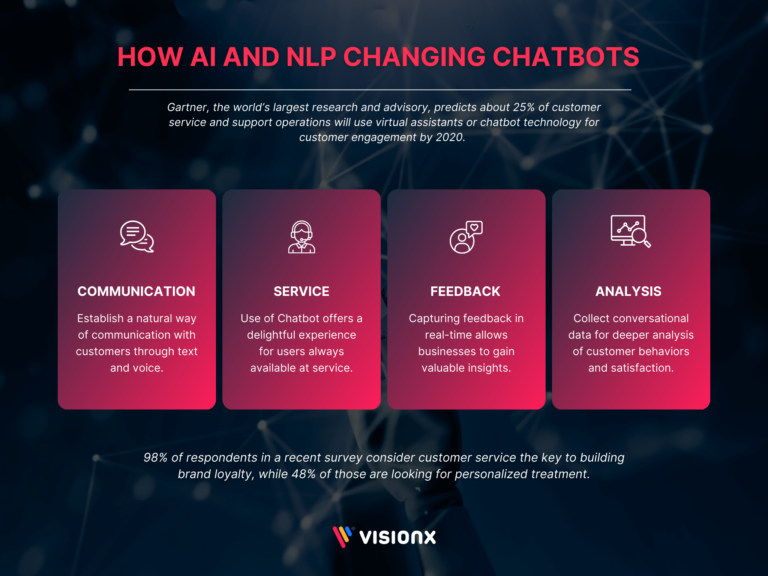 If an online customer has the ability to shop 24 hours of the day without waiting for the open sign to flourish, shouldn't the same be expected about having access to quality customer support? With the advent of the first chatbots integrated into websites came the familiar issue of a proper design experience in support of it. These chatbots, some integrated into e-commerce sites, revealed themselves clunkily after page-loading, and even then, good luck asking questions outside its limited scope understanding. With the technology improving and gaining maturity each day now, it's best that we reinvest time, energy and focus in this tool. Chatbots are the best path forward to manage customers expectations in terms of multi-touch engagements, speed to service, consistent quality and timely resolutions. Early problems of overcoming human model scalability, burdens, errors and associated cost are addressed with the current wave of available technology, especially when paired with relentless and constant tuning efforts.
So then, how does this improvability come about? Existing bots and associated cloud computing power need a serious effort to train the bots for specific use cases and conversations. These baseline platforms and capabilities need to be further augmented by machine learning models and techniques to make these smart bots simply "smarter" and pick up on contextual and nuance inputs from a human on the other side. Recently, Google and Imperial College London researchers proposed a system employing GAN-TTS ("generative adversarial network" and "text-to-speech" respectively) and their findings was that their model "not only generates high-fidelity speech with 'naturalness' but that it's highly parallelizable, meaning it's more easily trained across multiple machines compared with conventional alternatives."
The one size fits all approach doesn't suffice with smart bots. Bots must process thousands to millions of conversations before we can hit the point where unsupervised or deep learning approaches can be considered. Perfect example of this is Alexa, taking off in 2014 and continuing to make incremental gains. Alexa is the amalgamation of the potential of chatbots with a convenient and intuitive user experience. With Alexa, Amazon it still far from creating the right, multi-dialogue conversation but incremental gains and improvements are pushing it towards that.
VisionX's approach on building custom bots coincide with several of our core principles and the work we do with AI-NLP (Artificial Intelligence and Natural Language Processing respectively). Chatbots' ultimate purpose are to support business/es and to make the customer experience process as frictionless as possible. Our proposed solution considers utilizing authentic AI frameworks and our custom machine learning algorithms to take care of customer inquiries in each step of the conversation journey.
See below several key benefits associated with the use of chatbots:
Establish a natural way of communication with customers through text and voice.
Offer a delightful experience– always available at service.
Capture customer feedback in real-time.
Collect conversational data for deeper analysis of customer behaviors and satisfaction to uplift user experience.
AI-as-a-service is one of the biggest technology trends currently and in the near-future. Gartner, the world's largest research and advisory, predicts about 25% of customer service and support operations will use virtual assistants or chatbot technology for customer engagement by 2020. Currently, 66% of consumers are using voice assistants or messenger/text-based chatbots, and of that 66%, 21% are making purchases through chatbots. Lastly, 98% of respondents in a recent survey consider customer service the key to building brand loyalty, while 48% of those are looking for personalized treatment.
After all, the design of a chatbot shouldn't eliminate a human or personal touch. Having a conversation with a bot and forgetting the fact altogether might be indicative of the bot best doing its job— providing frictionless support, being available on-demand 24/7 and imbuing a feeling of confidence in a potential customer's purchasing power.