Problem
Despite having the convenience to purchase furniture online, customers all face the same issue:
"When you see something online, you don't know how it will turn up when it is in front of you for real. Unlike online shopping, when you shop at local stores, you get to touch the product, pull drawers, sit on the couch and buy only after you are sure of buying. A computer or phone screen doesn't let you do that and sometimes you need to replace your product purchased online."
Huffington Post
VisionX wanted to tackle this problem using virtual and augmented reality to help customers better visualize the item they are interested in purchasing. By constructing realistic 3D models of the final purchase product, we can give consumers the ability to simply place not just one, but multiple items in a given space to better assess a purchase decision.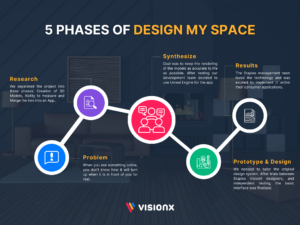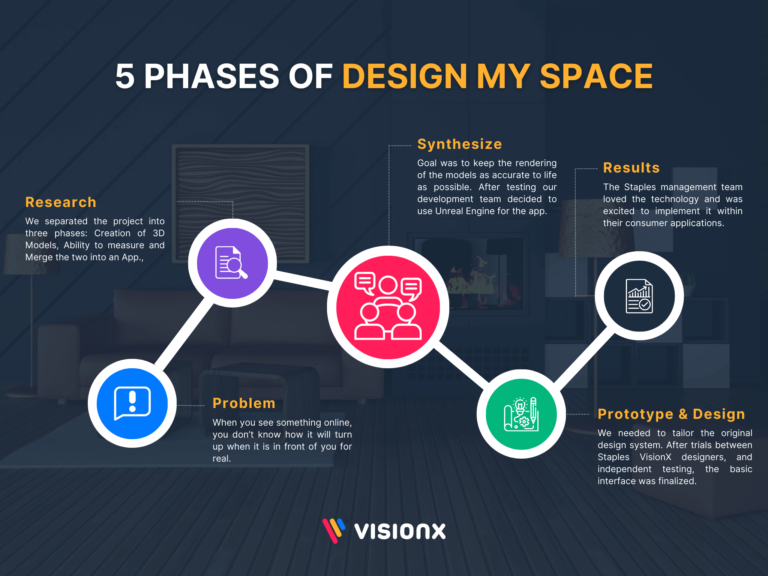 Research
We separated the project into three phases:
Creation of 3D models for various furniture items
Ability to measure a physical space into which items could be arranged
Merge the two into an easy to use application for consumers.
With a background in AR/VR technology, VisionX leveraged existing relationships to understand best practices when it comes to office design.
Synthesize
We used Lewis Furniture for the basis of our minimum viable product. Our team wanted to work with a smaller selection of products and design a similar experience what would allow customer to design and entire office based upon a series of questions related to their design preferences.
The design team at VisionX wanted to keep the number of decisions to a minimum. We created basic filters to narrow down a specific look then we bundled a few complimentary options into a "set" to fill a space.
Our goal was to keep the rendering of the models as accurate to life as possible. To accomplish this, our team would have to match specific colors, handle lighting, and maintain realistic texture for all materials. After testing various AR toolkits available, our development team decided to use Unreal Engine for our application.
Lastly, our interviews with stakeholders revealed that most people would be using this app onsite, so we had to have to ability to use augmented reality to quickly, easily, and accurately measure a 3D space and have users be able to share a design.
Prototype & Design
With a clear vision of what needed to be achieved, we set to design an application that was easy to use, adaptable, and scalable to hold an increasing catalogue of products.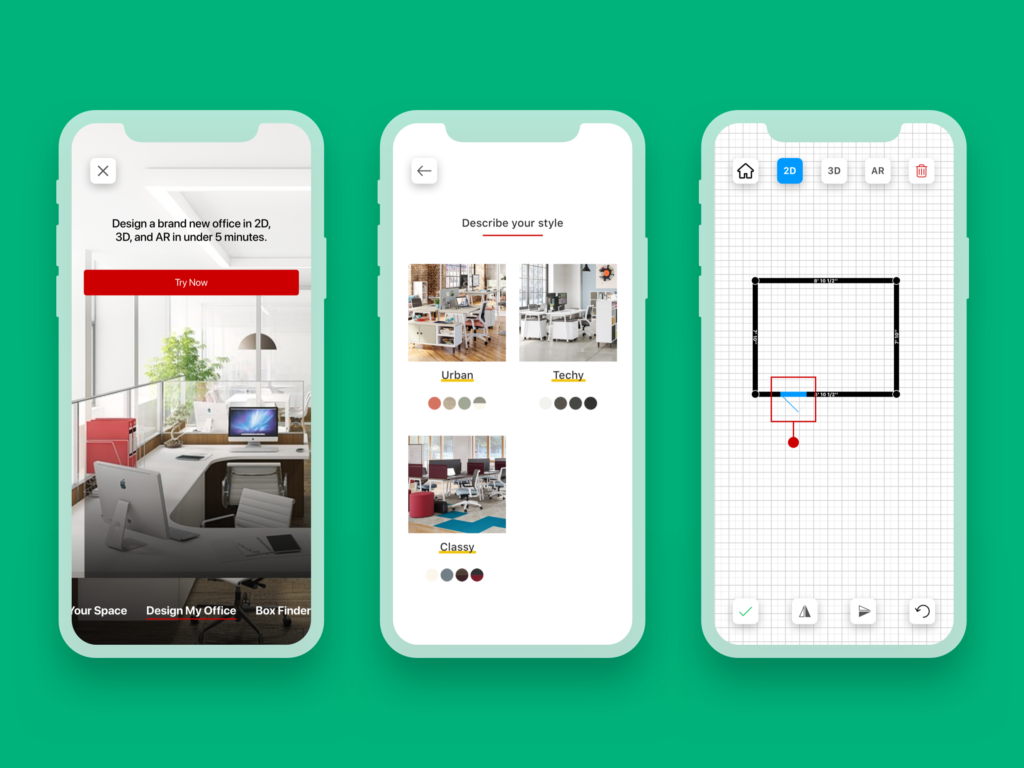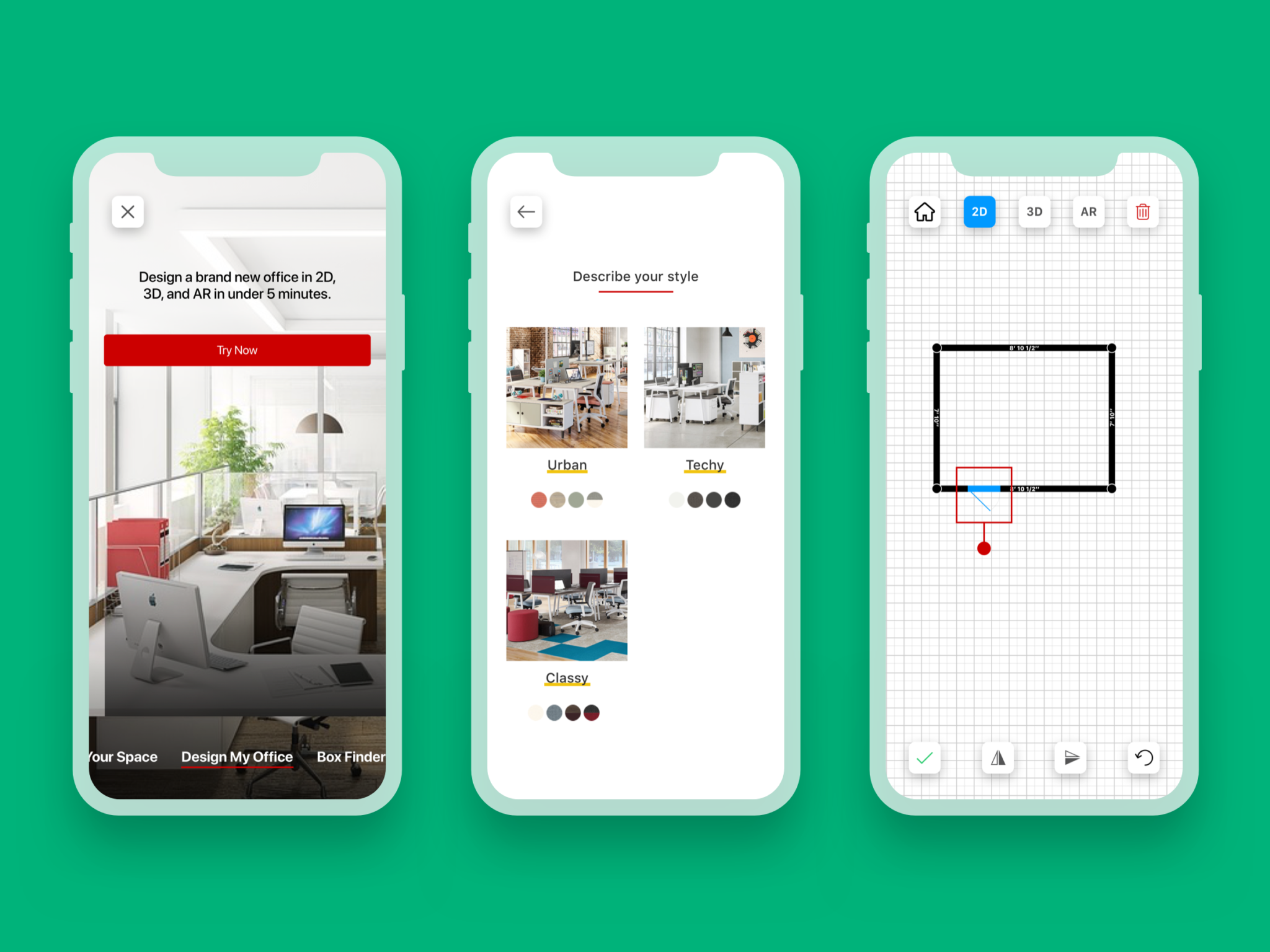 With Lewis being purchased, we wanted to maintain the Staples brand but we needed to tailor the original design system to cater to the augmented reality feature set we were creating. Our trials between Staples teams, VisionX designers, and independent testing, the basic interface was finalized.
The final application was targeted to consumers for selecting styles, measuring an office space, and designing that office space in 2D, and 3D spaces.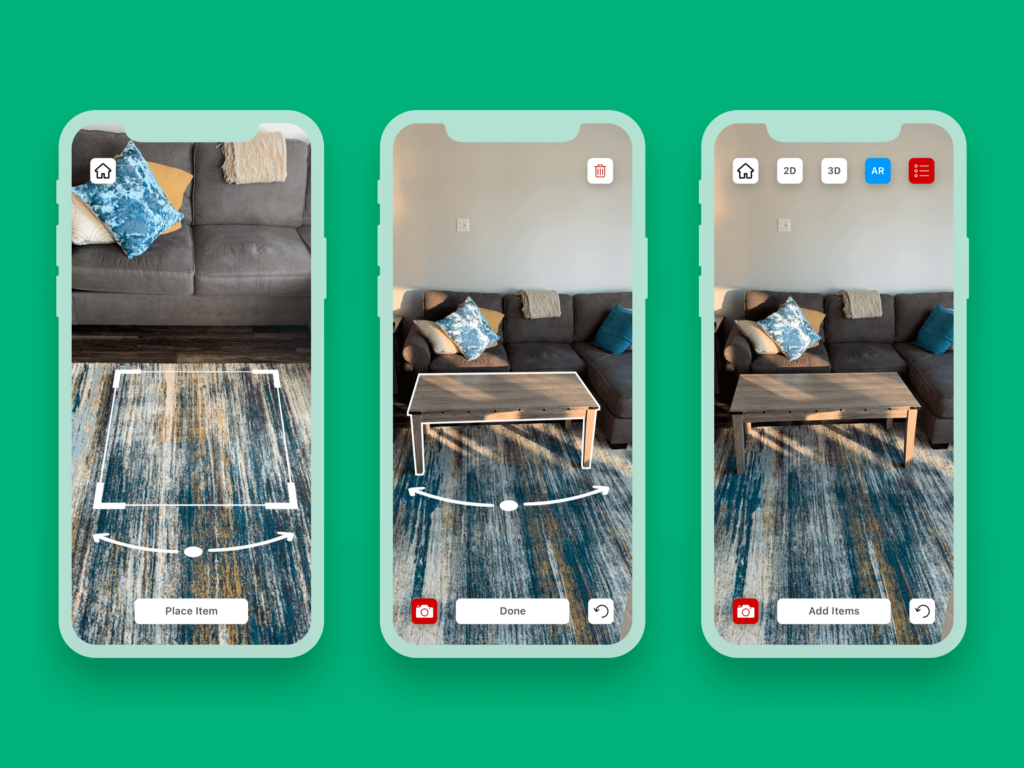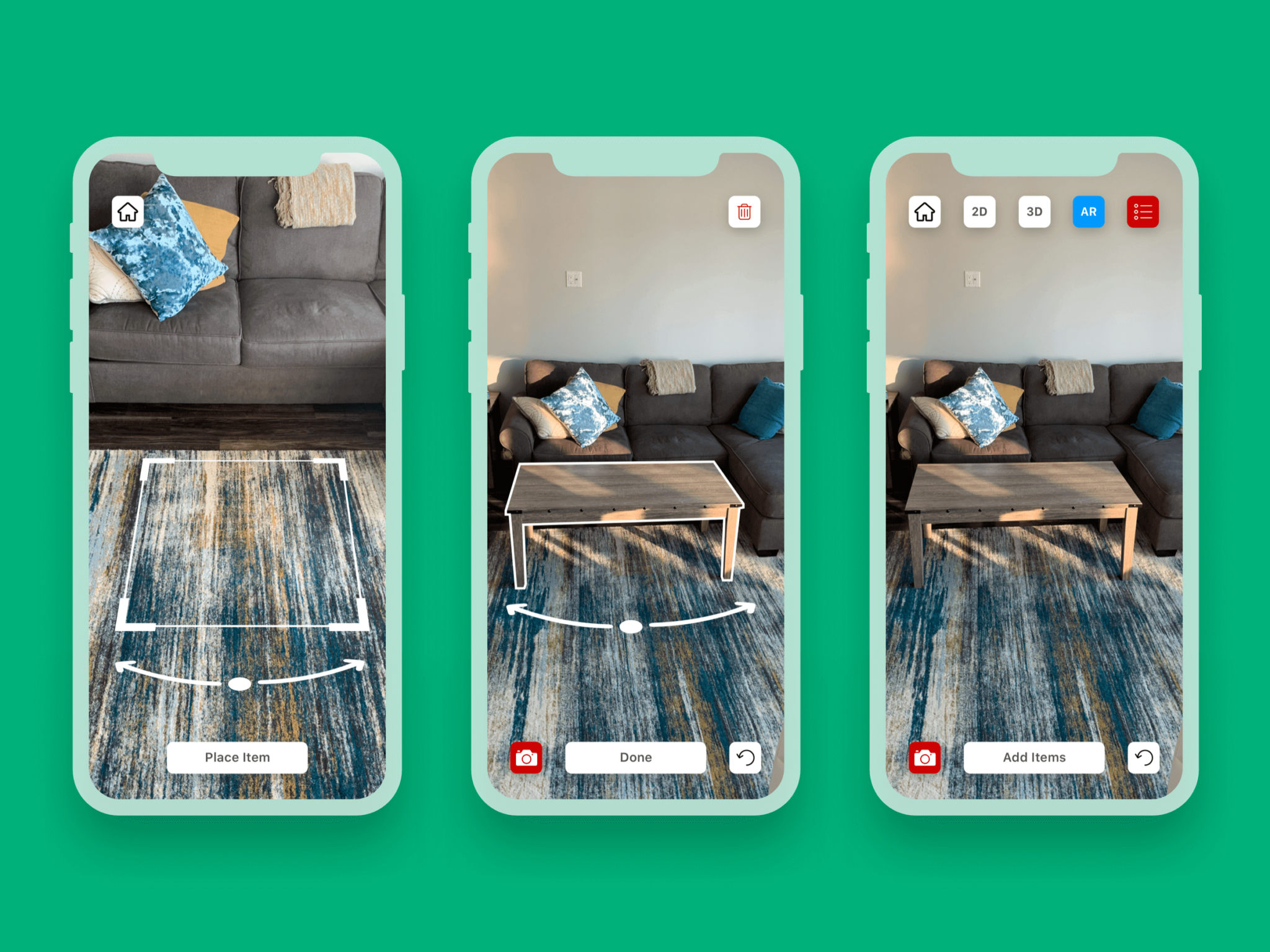 Results
The Staples management team loved the technology and was excited to implement it within their consumer applications to help with purchase decisions and decrease the costs of restocking.