Five Ways That 3D Content is Revolutionizing Retail
In 2019, e-commerce's share of total global retail sales was 14.1%. While that number is steadily growing at an expected rate of 2% annually, brick-and-mortar retail is still far from dead. Even as people are spending more time online, e-commerce comes with its own set of practical and logistical problems, and customers still hesitate to buy a physical product without first interacting with it in-person.
In fact, it is becoming increasingly common for a consumer to start the purchase process with online research before eventually buying a product in-store. Many of the most successful retail companies combine e-commerce with in-store experiences to push sales. Companies that started online, such as Warby Parker and Glossier, often open retail stores to help achieve higher profitability, while traditional brick-and-mortar stores are turning to e-commerce to help with slumping sales.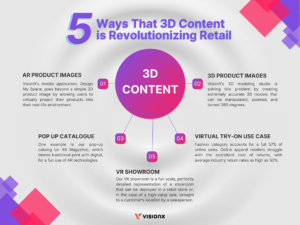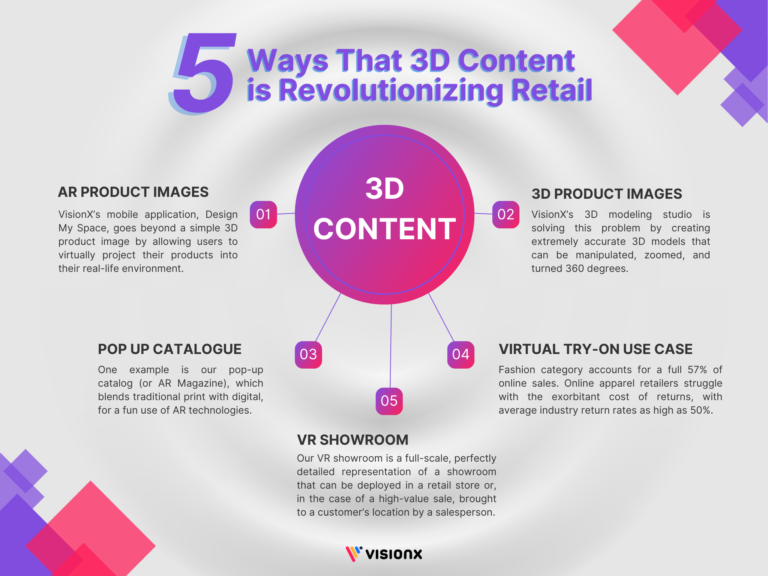 In truth, we predict that the future of retail will continue to blur the lines between the physical and the online to provide increasingly engaging customer experiences. Emerging technologies in general – and 3D technologies specifically— will be at the forefront of this revolution to reduce the friction that is inherent in both traditional brick-and-mortar retail and e-commerce by creating highly intuitive, engaging, and personalized customer experiences. Below we discuss five ways that 3D content is changing the way people buy things and will continue to do so in the future.
3D Product Images
Interacting with a flat product image, or even a suite of images, on a computer screen is inherently limiting. The products most customers purchase are multidimensional, and online customers don't have the opportunity to engage with most of them fully. When it comes to more significant purchases, like furniture or electronics, it makes sense to be hesitant to purchase something without touching it.
VisionX's 3D modeling studio is solving this problem by creating extremely accurate 3D models that can be manipulated, zoomed, and turned 360 degrees. Our models are accurate, down to the last millimeter and the smallest textural details – you can see the grain of the product through the screen. The simplest application for these models is to display them on the existing e-commerce product page for a customer to view on desktop or mobile to create a more informed buying decision.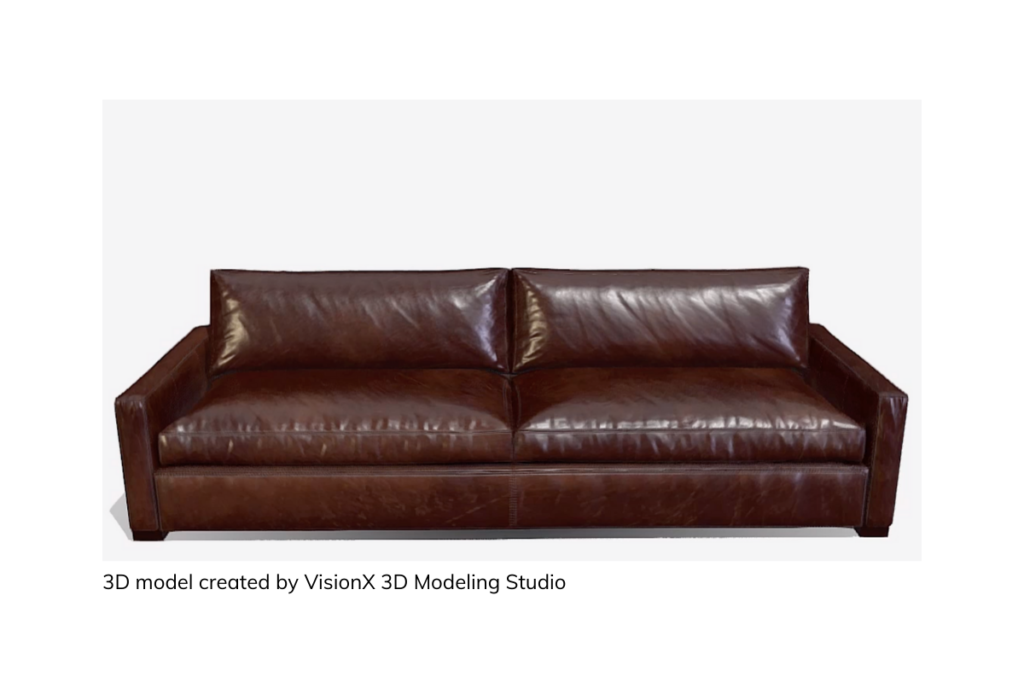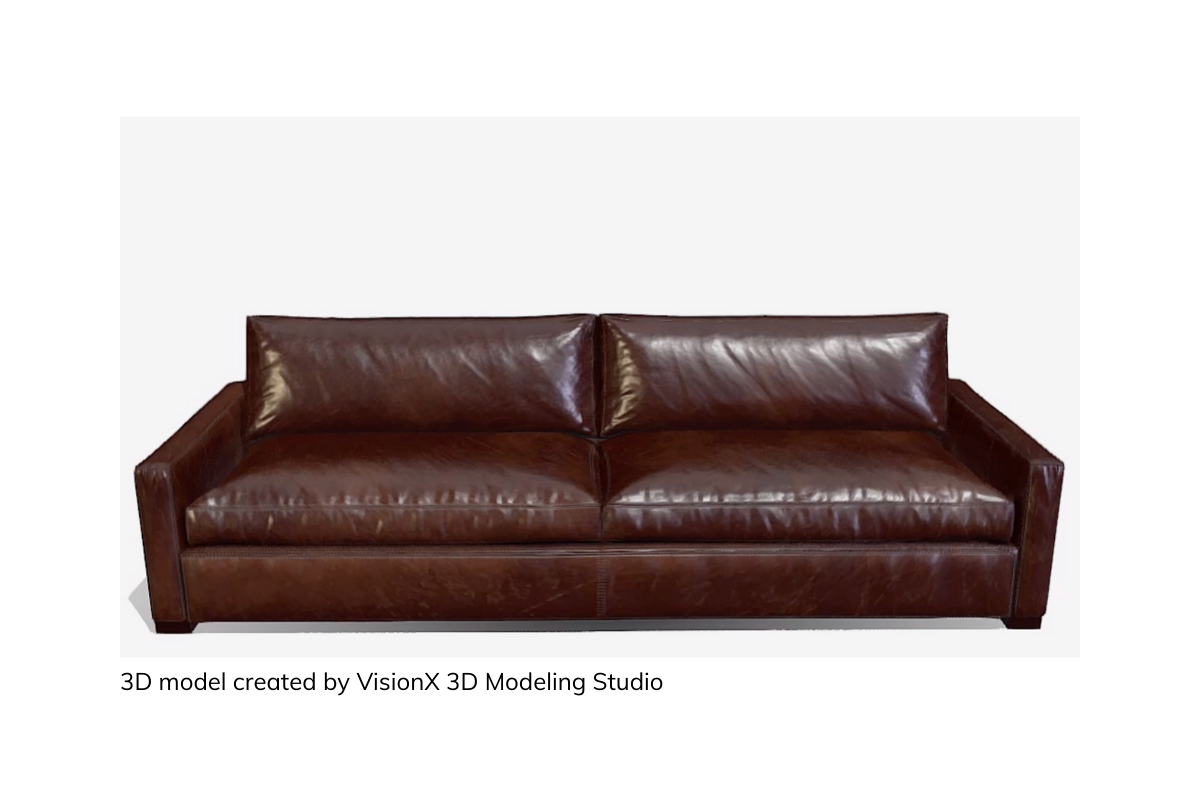 AR Product Images 
An additional constraint that retail customers deal with is fit. In the case of furniture shopping, even after exploring a 3D model online, a customer may still be unsure how a product will translate in their home or office space and how it will look with other elements in the room. 
VisionX's mobile augmented reality (AR) application, Design My Space, goes beyond a simple 3D product image by allowing users to virtually project their products into their real-life environment. It combines our 3D product models with a feed from the customers rear-facing camera to display the product in their current environment on their mobile screen. In addition getting a clear picture of fit and space constraints, a customer who is contemplating purchasing a desk chair on our client's mobile app can see what the chair looks like in their home office, surrounded by the rest of their furniture and décor. They can also turn the chair around and zoom in on small details and textural components for a granular understanding of the product.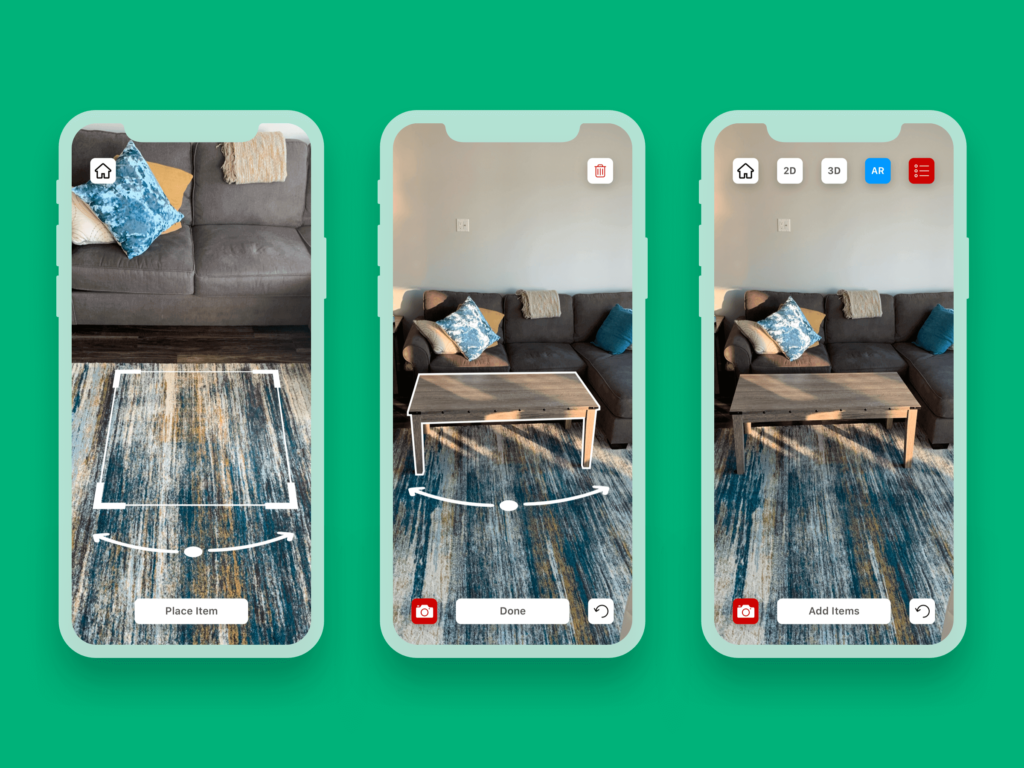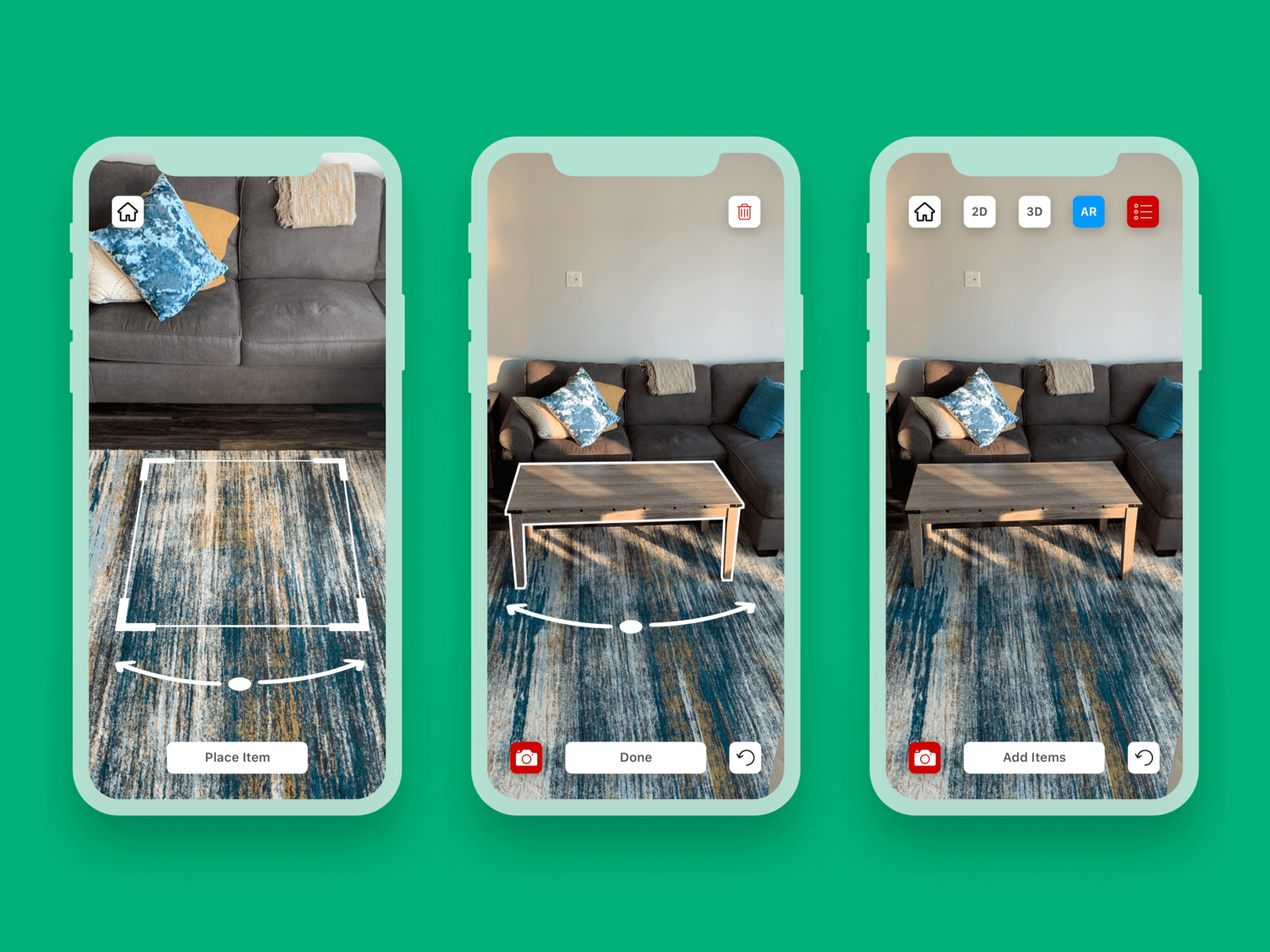 Virtual Try-On Use Case 
Another product category where the fit is important is fashion, which accounts for a full 57% of online sales. Online apparel retailers struggle with the exorbitant cost of returns, with average industry return rates as high as 50%. 
There are a number of approaches to help give customers a better feel for how an article of clothing will look on them. The simplest way to achieve this, is to layer an image of the product over a still image that the customer uploads to show what the product will look like on them. This solution is popular with retailers that sell glasses and accessories, and while it does help costumers understand how a product will interact with their features and look on them, it doesn't fully account for the specific way the product will interact with an individual's body.
For products with a more complicated fit, such as clothing and shoes, we propose a more nuanced solution that uses a mobile app to scan and measure the body part, such as a foot, and then use AI to suggest the right size for the customer as well as displaying the item on the body part using AR. This will both help the customer select the right size, and hopefully reduce the return rate, as well as entice more customers to buy by showing them how the product will look on them.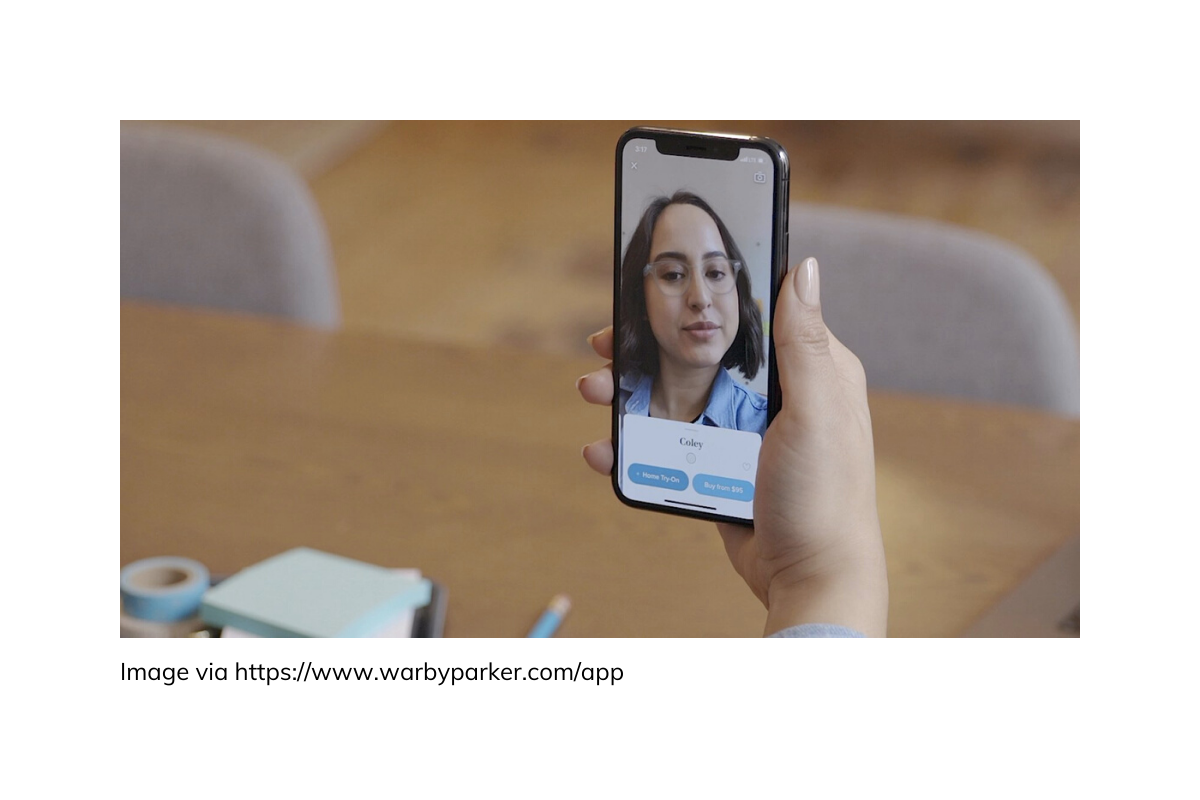 Pop Up Catalogue 
Our clients use a variety of strategies to make use of their rich library of 3D modeled products offline. One example is our pop-up catalog (or AR Magazine), which blends traditional print with digital, for a fun use of AR technologies.
The in-app technology works with an existing paper catalog that already has an extensive distribution. The images in the catalog are mapped and associated with specific products so that all a customer has to do is point their device camera at the image of the product they are interested in to see additional product information, 3D product images and even an AR representation of the product in their space. Since the system relies on images of the products themselves for representation, it doesn't require any sort of barcode or app-specific identification tag, so it provides a seamless experience for customers using the app without getting in the way of customers who don't. This technology can just as easily be used in every print advertisement.
VR Showroom
The most immersive possible customer experience takes advantage of virtual reality (VR) to bring the product into the customer's world. Our VR showroom is a full-scale, perfectly detailed representation of a showroom that can be deployed in a retail store or, in the case of a high-value sale, brought to a customer's location by a salesperson. It can allow a furniture retailer to show off their full catalog of wares where it would be cost-prohibitive to have all the products in a physical space and can go the extra step of providing a fantastic customer experience by bringing the showroom to the customer. 
When it comes to lower value products, having a VR display area in a retail store can create a rich experience that helps customers understand a product more fully.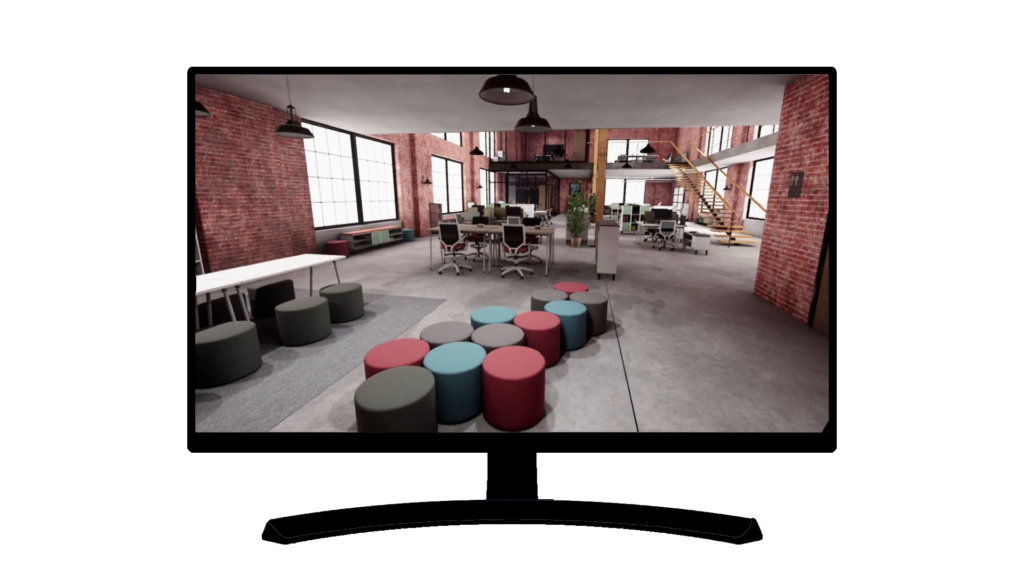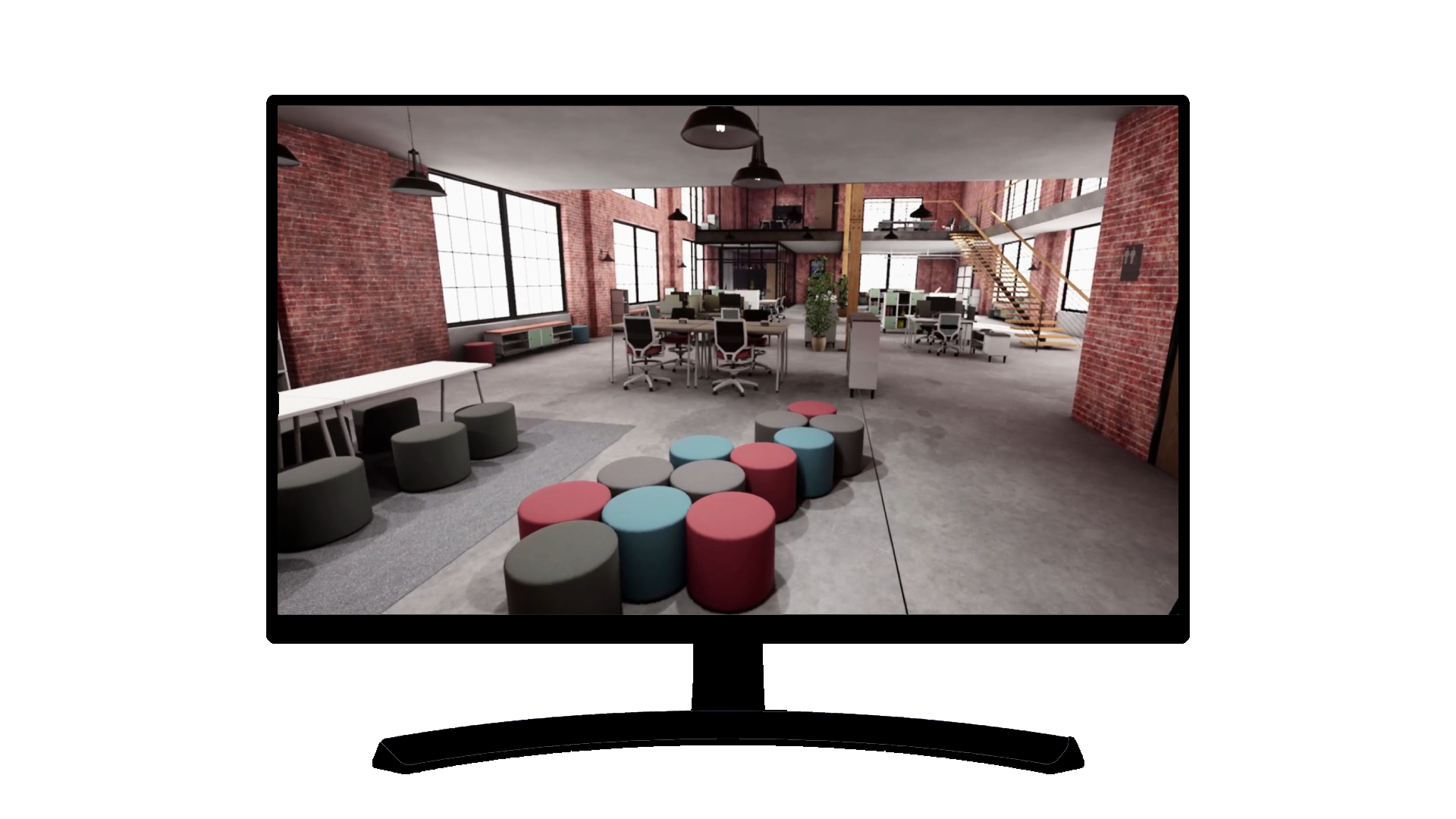 Conclusion
3D content is revolutionizing retail, both online, via e-commerce, and in-stores, by blurring the line between physical, in-store experiences and digital experiences. Seamlessly combining the two provides a superior customer experience and, most importantly for retailers, increased sales.